Women Build
Coming together to build stronger,
safer communities on Long Island.
Women volunteers from all walks of life come together to build stronger, safer communities.
National Women Build Week celebrates women and their passion to help the communities in which they live and the ones that surround them. The week reinforces the message that every woman can make a difference through learning and using construction skills. 100% of the funds that are donated go directly toward our Women Build program.
Women Build groups and individuals financially support Habitat Long Island's projects that help women, children and those living in vulnerable conditions.
SAVE THE DATE! WOMEN BUILD WEEK MAY 6-13, 2023
Celebrating women and their passion to give back! 
For more information on Corporate Team Build or Individual volunteer opportunities contact outreach@habitatLINY.org.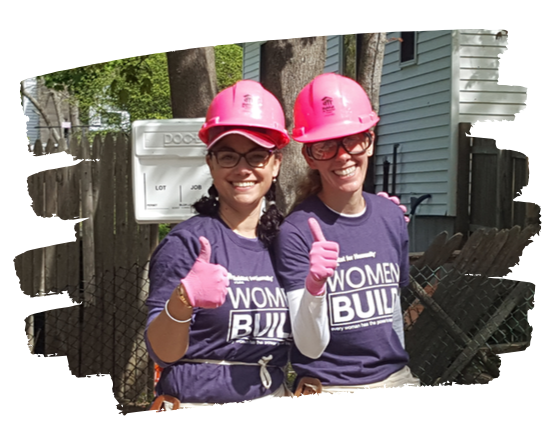 Women Build events provide women the opportunity to take a proactive step in serving their communities.
Thank you all for your continued support each year. We could not do what we do without your commitment and passion for our mission.
TOGETHER WE BUILD STRONGER COMMUNITIES.
Volunteers work under the guidance of construction professionals and alongside other volunteers and future Habitat homeowners.
Whether you are learning new skills to add to your tool belt or improving existing skills, this is a rewarding experience for all involved.
Join us for Women Build Week May 2023!
---
Learn how to build and construct a Habitat home alongside other dedicated volunteers, no prior experience is needed.
For more information contact outreach@habitatLINY.org or call 631-HABITAT EXT 108.