Women Build 2022
May 03, 2022 8:00AM—May 07, 2022 3:00PM
Location
TBA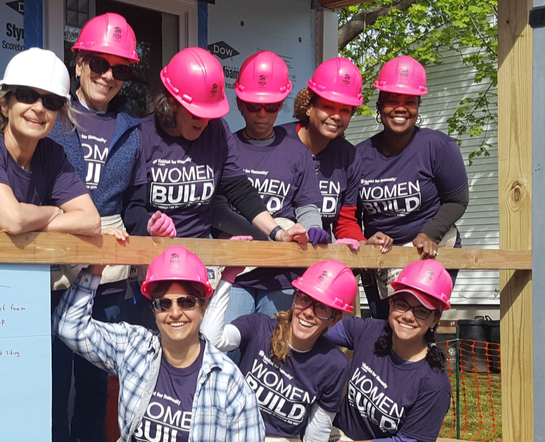 National Women Build Week celebrates women and their passion to give back to the communities in which they live. The week reinforces the message that every woman can make a difference through learning and using construction skills. More than 98,000 women from all 50 states have volunteered at the nine previous National Women Build Week events.
Women Build Week is May 3-7! And you are in luck, because we still have some spots left for you to join us! This year will mark the 13th Annual Women Build Week here at Habitat Suffolk. 100% of the proceeds donated go directly toward our Women Build program. Won't you join us this year? See below for directions on how to sign up.
Each volunteer will receive an exclusive Women Build shirt and LUNCH!
Note: Once you sign up using the link above, it will instruct you to make a $35 donation to complete your registration. Thank you!