Giving back and making a meaningful impact in the community.
Building homes is about community. Habitat staff, homeowners, volunteers and donors come together to BUILD a better life and STRONGER neighborhoods.
Every year, Habitat Long Island invites companies and organizations to send groups out to our construction sites to help build affordable homes for hardworking, low-moderate income families, through our Sponsor for a Day (SFAD) program.  Teams come together, raise/donate funds and sponsor their own build day with Habitat. This has proven to be a wonderful team-building experience for participating businesses.
It is also worth noting that 100% of the funds raised go towards the purchase of building supplies for our Habitat Long Island houses. A $2,500 donation secures one full team build day with 15 employees/volunteers!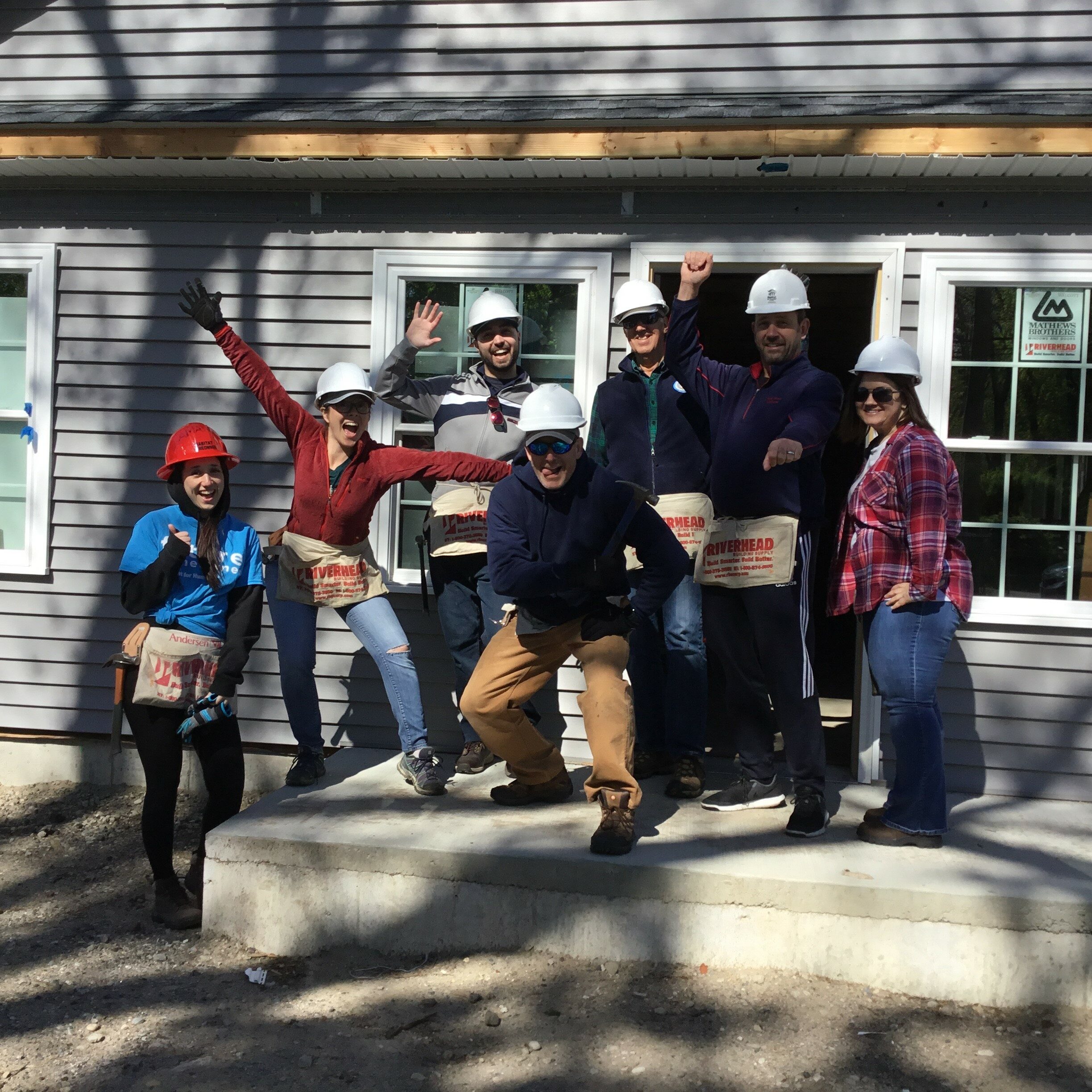 SPONSOR BENEFITS:
Businesses can increase visibility in the community as a socially responsible corporation working towards resolving the affordable housing crisis on Long Island.
Employees participate in valuable team building activities that enhance staff communication, productivity and job satisfaction.
Participating in the rewarding experience of working alongside Habitat future homebuyers as they earn "sweat equity" toward their new home.
More than building homes, we build communities, hope and the opportunity for families to help themselves. Support from our sponsors has helped families build long-term financial security. With an affordable, stable home, families have more to spend on food, medicine, child care, education and other essentials. This support has helped us do more in all the many ways that Habitat builds.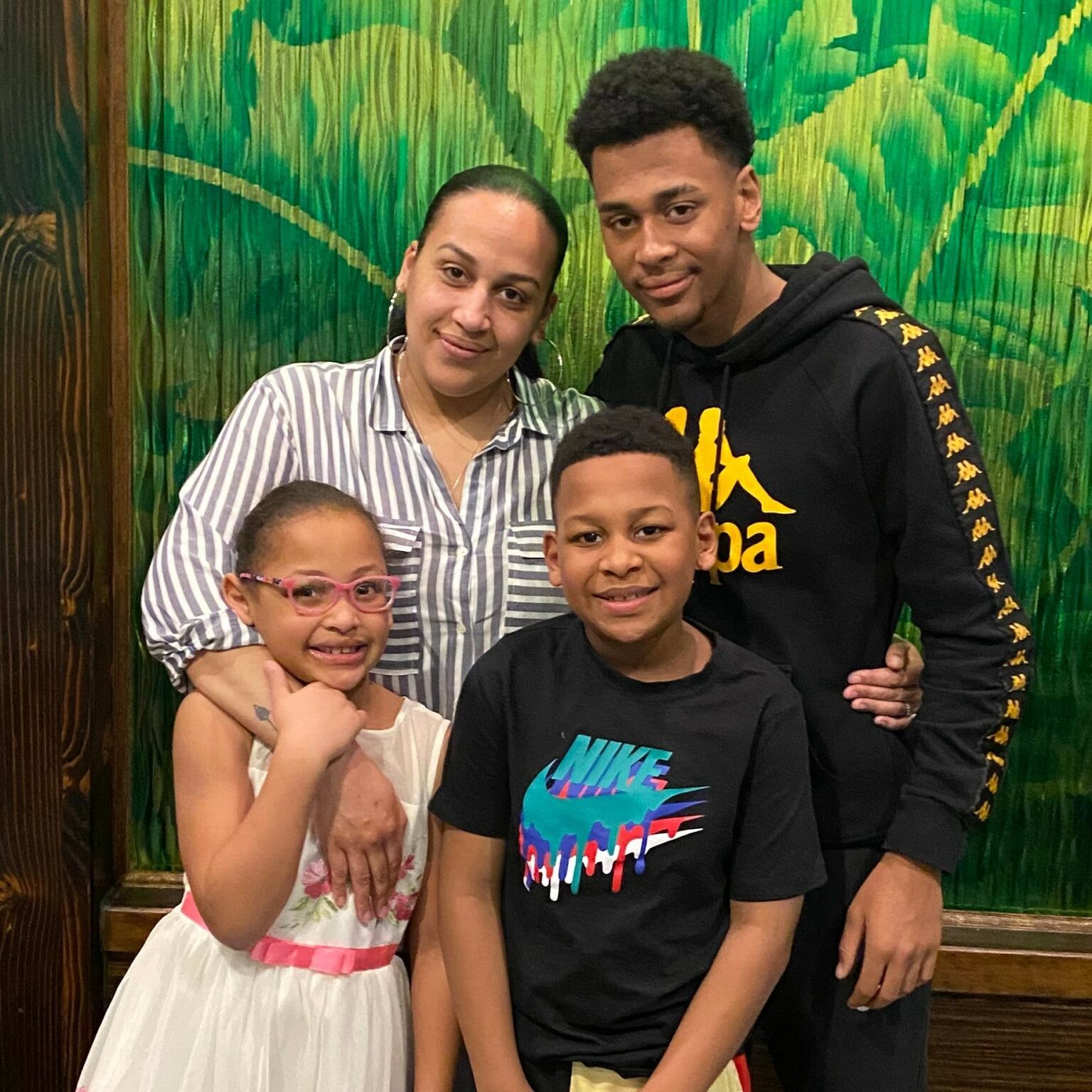 Ready to sign-up?
3 easy steps:
Step 1: Select a date that would work for your group to volunteer. Choose two or three build date options, email outreach@habitatLINY.org to coordinate and schedule your build dates.
We build Tuesday-Saturday all year round! Currently, we are building in Riverside (Southampton), Huntington Station, Greenport and Shirley.
We typically don't place groups at a specific location until about 2-3 weeks prior to the build date. This is due to an ever-fluctuating construction schedule.
Step 2: Complete and sign the sponsorship agreement form. Once the signed agreement form is received we will secure your build date on the calendar and send you all of the build day details.
Step 3: Get your team ready to build!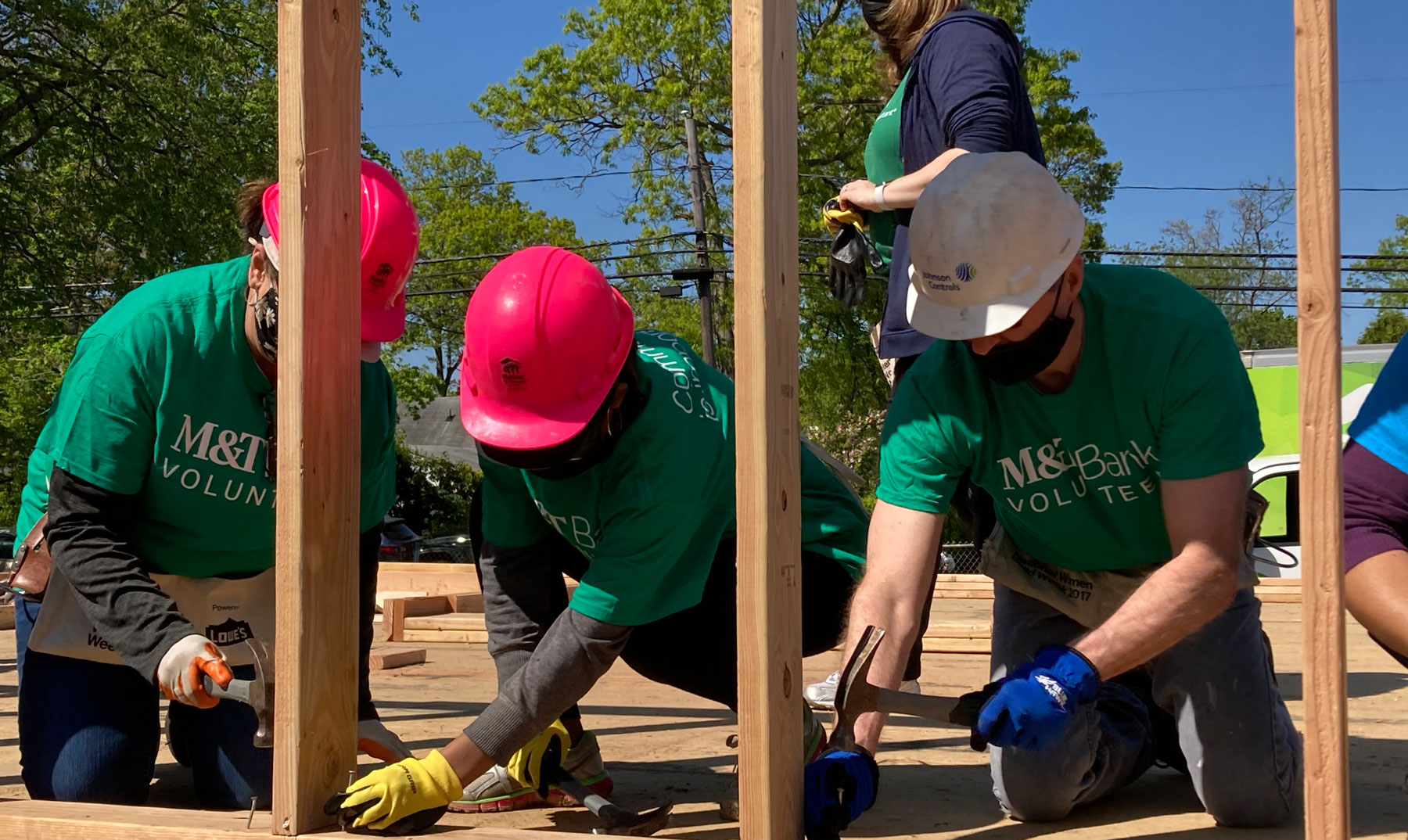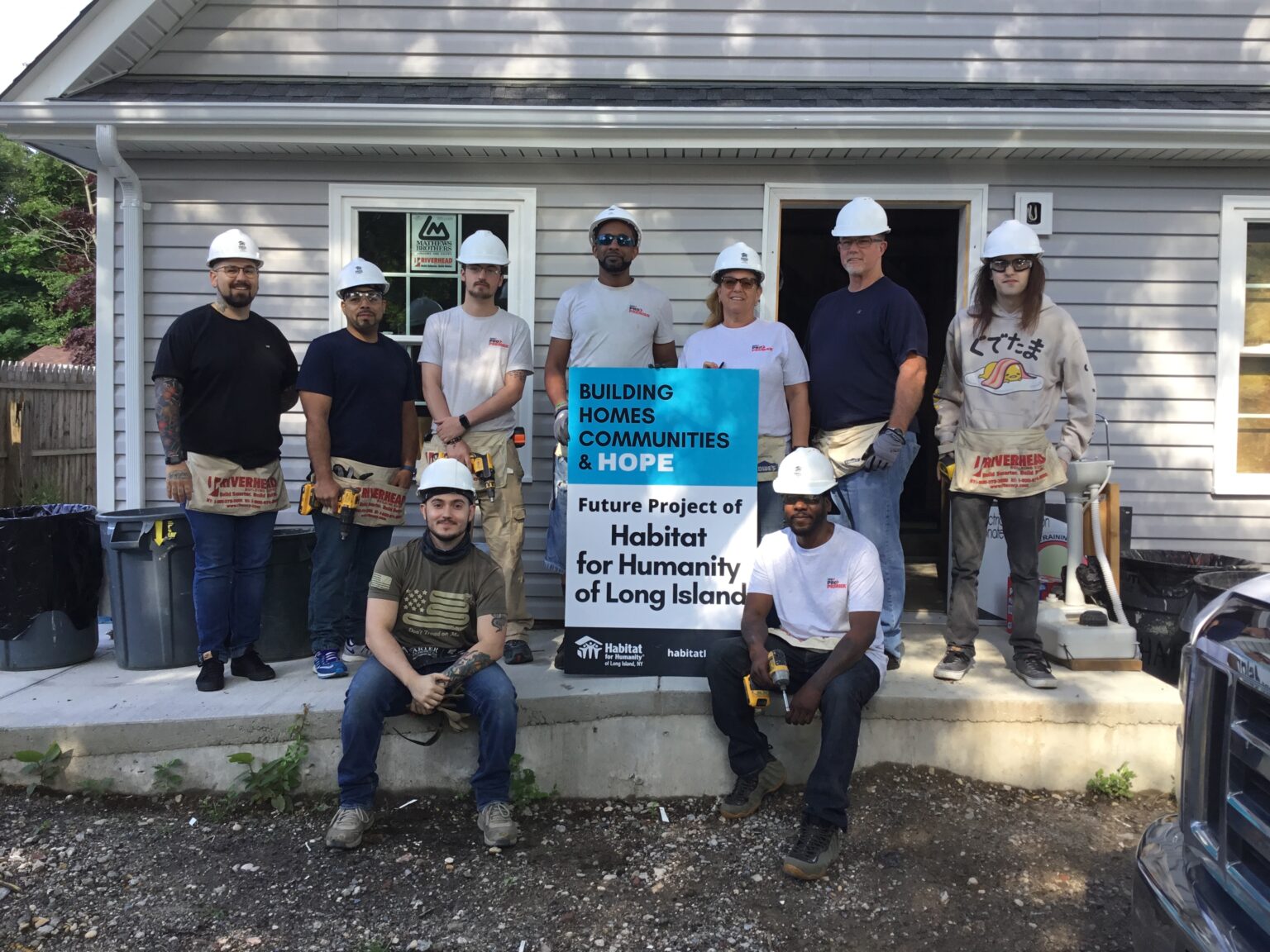 Become an Elite Sponsor
An Elite Sponsor For A Day helps families build long-term financial security by contributing even more to building affordable homes for hardworking families on Long Island.
As a thank you for your generosity, your volunteers will receive a branded t-shirt and lunch on their build day. For more information, contact outreach@habitatLINY.org.
Habitat Long Island is able to build 6-8 houses a year with the partnership and support of many companies, congregations and organizations through our Sponsor for a Day program.