Each year, high schools, colleges and youth groups from Suffolk & Nassau Counties help fundraise and volunteer to build safe, affordable homes for Habitat families. Through the Student Build Program, emerging leaders and socially conscious youth connect to Habitat's mission of building strength and stability through shelter.
The Student Build program gives students a hands-on opportunity to serve their community through fundraising events and building with our construction team on a worksite.
Student Build groups are led by an advisor who works with us to provide rewarding opportunities for students through fellowship, empowerment and leadership.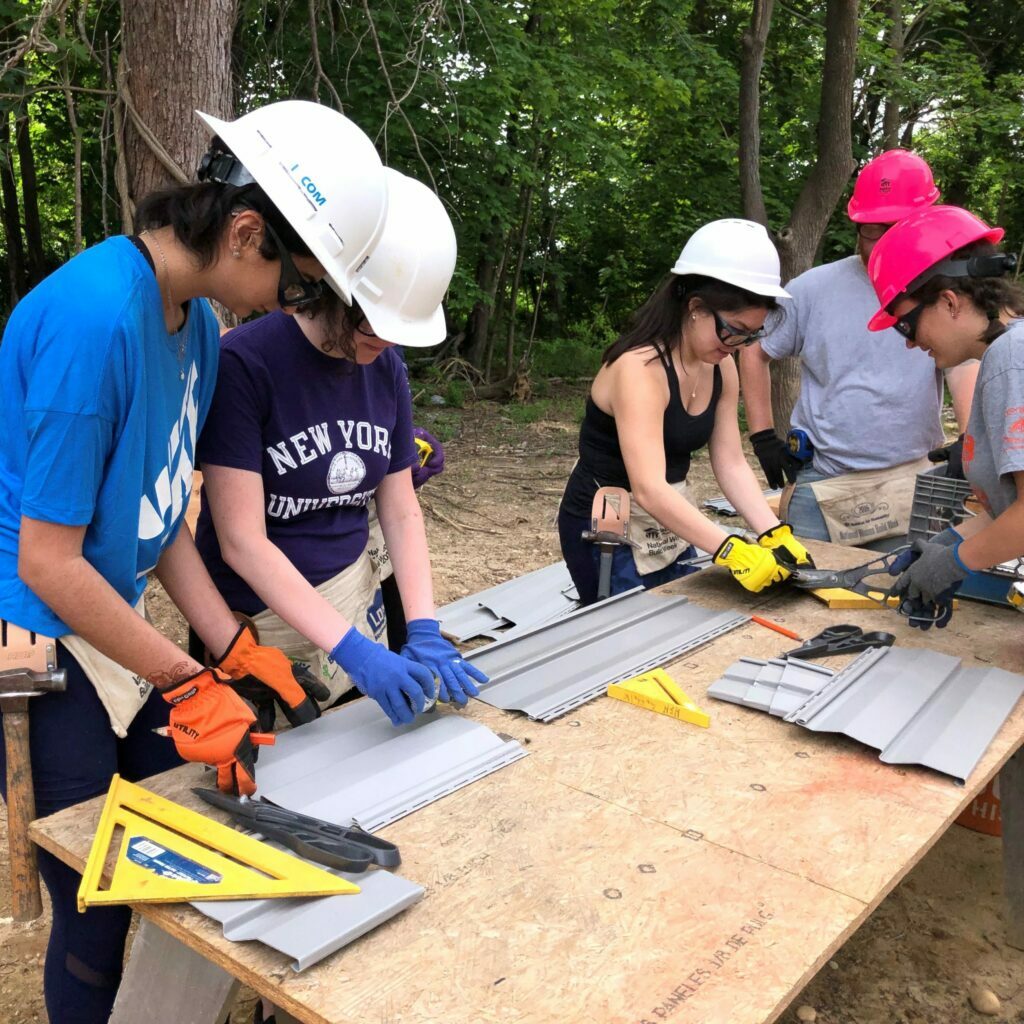 More than helping Habitat build affordable homes, students will become involved in strengthening neighborhoods and making an impact in their communities. This experience provides students the opportunity to learn and develop new skills and confidence while helping Habitat homeowners achieve the stability and self-reliance they need to build a better future for themselves and their families.
Working alongside fellow classmates and often times the future Habitat homeowner,  is a building block of community service for the students who volunteer their time to help families move into a safe and affordable home.
While it is not required, we ask you to encourage your students to fundraise, to give them a sneak peek into the nonprofit world and to enhance their community service experience.
Students will have the opportunity to watch a wall go up, use a hammer, put up sheetrock, install siding and many other construction tasks.
Student and school staff volunteers play a huge role in our mission to provide decent, safe and affordable shelter for hardworking families on Long Island.  We welcome the energy and enthusiasm they bring to our build sites.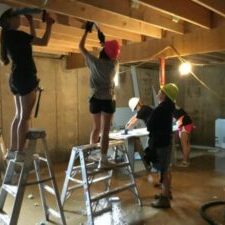 We aim to instill a love for volunteering from an early age.
For more information on our Student Build program, contact jessk@habitatLINY.org or call 631-HABITAT EXT 114.