You never know what you need until you see it at ReStore!
Proceeds from the ReStore provide an important source of additional funding for Habitat Long Island to build and renovate high-quality, affordable housing for Long Island residents.
You will find donated overstock and second-hand items like furniture, appliances, home decor and building materials—all at 50%–80% off the original retail value.
You can help make a difference
DONATE TO RESTORE & HELP HABITAT BUILD MORE!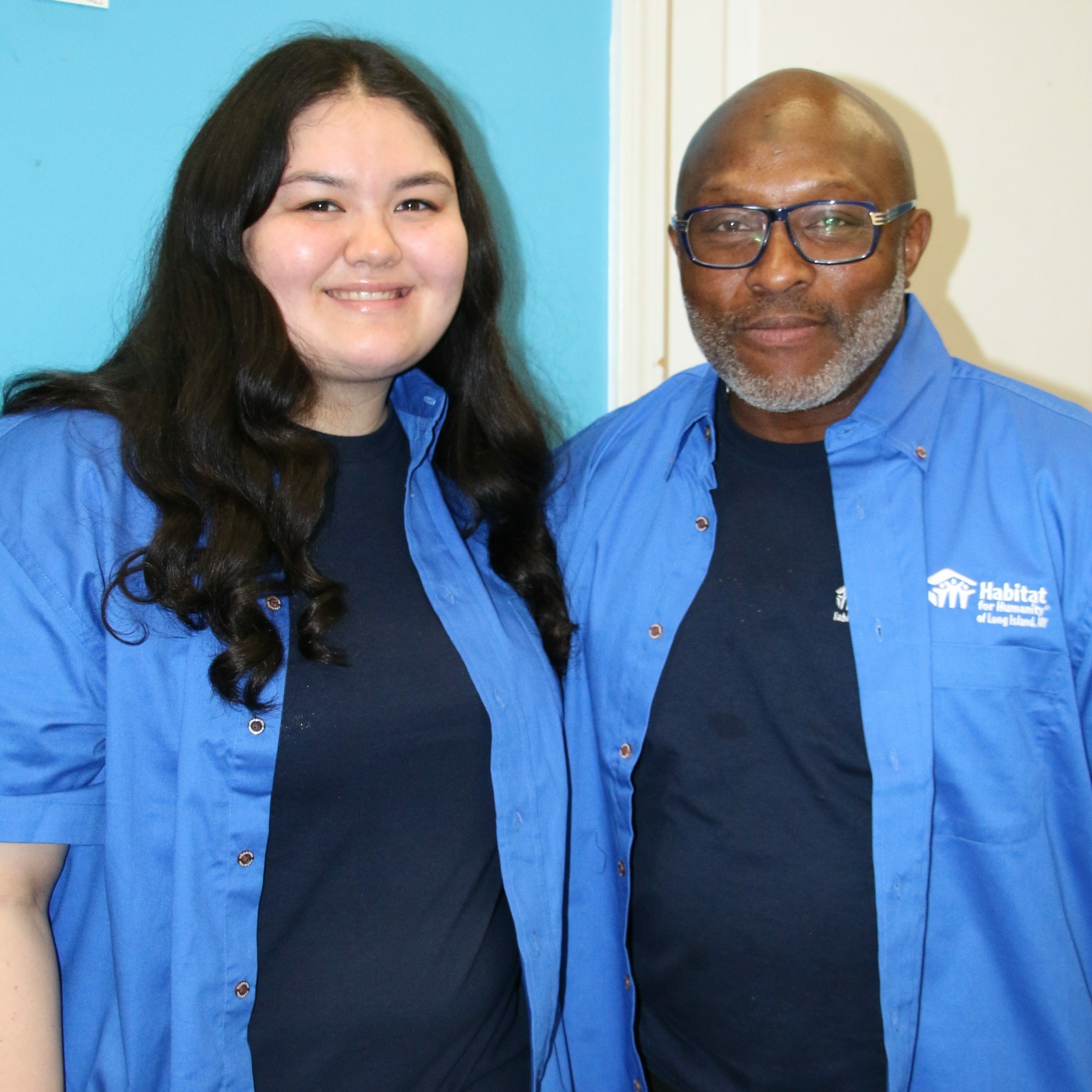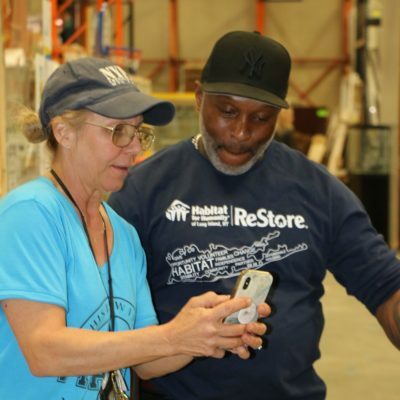 Strong, healthy homes help build strong, healthy communities.
Whether you're downsizing or decluttering, renovating your kitchen or cleaning out your garage, you can donate your gently-used furniture, appliances, kitchen cabinets, building materials and other household items to Long Island ReStore. 
Donating to Restore is an easy and sure-fire way to support Habitat for Humanity of Long Island's mission and help the environment.  We are rescuing building materials, appliances and household items one item at a time before they end up in already overcrowded landfills.
All usable donated items are resold to the public at highly discounted prices and all proceeds go back to Habitat Long Island to build and renovate affordable housing for homeownership on Long Island.
We are committed to our Long Island community by building affordable homes and providing a better quality of life for deserving families and their children. We're proud to support a greener planet by providing an outlet for unwanted or overstock items and finding them a new home. By donating to ReStore our community diverts tons of material waste from landfills.
Do you have gently used, unwanted furniture, appliances, building materials or cabinets from a kitchen renovation?
We are happy to schedule a free pick-up of your kitchen cabinets (must be in good condition), unwanted furniture and overstock of new or used building materials. You can save money on dumpster fees and moving costs when you declutter your home, basement or garage and help the environment when you donate to ReStore. Your donations are tax-deductible.
Every donation impacts your community. 
If you would like to make a tax-deductible donation of items to Long Island ReStore, you can drop them off at 2111 Lakeland Avenue in Ronkonkoma (Tuesday - Saturday, 9AM - 5:30PM) or schedule a FREE PICK-UP, as long as it fits within our guidelines. 
Please note: The donation drop-off location is at the end of the parking lot, it is clearly labeled. Before dropping off or scheduling a pick-up, please check our list of acceptable items below.
Donating to the ReStore is a great way to move discontinued or overstock merchandise, save money and support your community. Contact our donor relations manager, Courtney Collins at 631-459-3964 or courtney@habitatLINY.org to arrange a fast and easy pick-up of your donated goods, which will save you time and money.
Working Appliances (10 Years Old or Less)
Lumber

Building Materials

Kitchen Cabinet Sets

Flooring and Tile

Warehouse Equipment including rack shelving, pallet jacks, handtrucks and moving dollies

Cleaning Supplies and Disinfectant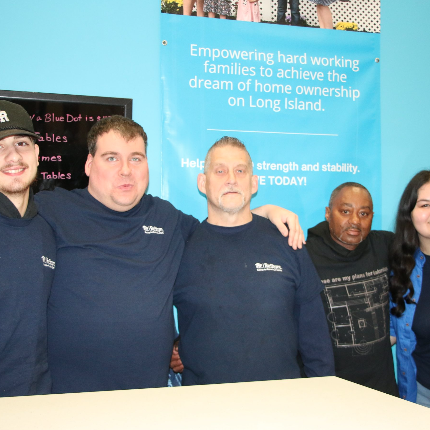 Want to make an impact right here in your community?
Volunteering at Long Island ReStore is a great opportunity to engage in Habitat for Humanity's mission and learn new skills. The ReStore is a perfect place for volunteers who don't necessarily want to swing a hammer, but want to be part of helping Habitat provide local families strength, stability and self-reliance through affordable homeownership.
ReStore is run by a small staff and many dedicated volunteers that help organize inventory, unload and organize donations, prepare merchandise for the sales floor and assist customers in the store. ReStore is a successful source of funding for Habitat Long Island, because individuals like you continue to generously give their time, energy and motivation.
Join our team today and enjoy working in a safe and rewarding environment!
Do you need to complete community service?
Volunteering with ReStore can fulfill most community service requirements. Students (age 18 or older) who need volunteer hours as part of their curriculum can earn them at our Ronkonkoma location. Court-ordered community service hours can also be completed with the assurance that we accurately track all volunteer hours and can provide you with the paperwork needed to certify your completion of any community service.
Volunteer Opportunities at ReStore:
SALES FLOOR: move furniture, organize product sections and aisles and maintain store appearance.
CUSTOMER SERVICE: greet and direct customers to product locations, announce daily sales and explain store policies.
WAREHOUSE: unload and organize donations and prepare items for the sales floor.
Make an impact from the comfort of your own home. 
At the ReStore, you'll find a selection of new and gently used building supplies, home furnishings and more. The ReStore sells to the general public and inventory is always changing - so stop in often.  We always say, you never know what you need until you see it at the ReStore. Start that home project that you have been putting off or do a DIY or two. ReStore can help you save money on your home improvement projects. Every purchase is an opportunity to re-use materials. We hope to see you soon!
You can also shop the ReStore online!
Shop our online store for great deals and special inventory items. For more information on online inventory email sarah@habitatLINY.org